The Ripple Effect (STRIDE Project)
The Ripple Effect is an online intervention designed to investigate what works to reduce the self-stigma (negative attitudes you have towards yourself) and perceived-stigma (negative attitudes you believe others have about you) among males from the farming community, aged 30-64 years, who have been bereaved by suicide, attempted suicide, cared for someone who attempted suicide, have had thoughts of suicide, or been touched by suicide in some other way. The intervention will provide:
Opportunity for anonymously sharing experiences in a peer-supported environment.
Opportunity to increase knowledge and literacy about the experience of suicide (challenging suicide myths and framing experience in a contextual way, facilitating help-seeking where required).
Encouragement for a positive cycle by which the disruption of the negative feedback of self-stigma and perceived-stigma will also reduce stigma in others
The Ripple Effect is funded by beyondblue with donations from the Movember Foundation. It is a partnership between the National Centre for Farmer Health (NCFH), Deakin University, Victorian Farmers' Federation, AgChatOZ, Sandpit, Western District Health Service and Mental Illness Fellowship North Queensland.
For further information about the Ripple Effect project, including media enquiries, please contact Alison Kennedy via (03) 5551 8587 or email: alison.kennedy@wdhs.net
Watch this video highlighting the need for the Ripple Effect:
Partner Organisations

Deakin University
Deakin University is a rural and regional-focused university committed to serving rural communities.

NCFH
The National Centre for Farmer Health (NCFH) provides national leadership in farmer engagement, research, education, digital information and service delivery. Their mission is to make a difference to farmers' lives.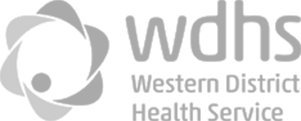 WDHS
Western District Health Service (WDHS) is an award winning and accredited regional health service based in an agricultural community. Their mission is to meet the health and wellbeing needs of our community, by delivering a comprehensive range of high quality, innovative and valued, health services.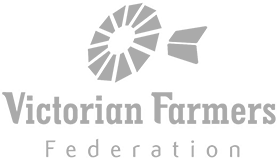 VFF
The Victorian Farmers Federation (VFF) is the largest state farmer organisation in Australia, representing over 10,000 members living/working on more than 6,000 farm businesses. Their vision is to create an environment that enables profitable, safe and sustainable production, within a community that values and respects the farm sector.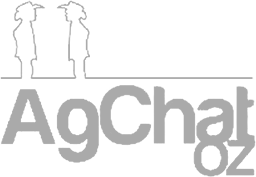 AgChatOZ
AgChatOZ believes that through communication, we can break down barriers and form connections between rural and urban Australians. Their mission is to empower rural Australians to have a voice, to tell "their" story and engage with the wider public. Their social media platform AgChatOZ brings people together to form a digital community to engage and have online conversations, and connects over 300,000 farmers and consumers every week.

MIFNQ
Mental Illness Fellowship North Queensland (MIFNQ) are part of a national alliance of mental health service providers. They are a not-for-profit, grassroots, self-help, support and advocacy organisation of people with serious mental illnesses, their families and friends.
Sandpit
Sandpit creates immersive, personal experiences that change people, placing audiences at the centre of interactive experiences. Sandpit is devoted to solving problems via lateral creativity used in combination with innovative, real-world storytelling and emerging technology – from creative consulting to production and delivery.
The Ripple Effect Steering Group 2015